At seventy-three, I'm a widow, mother of three, and a grandmother of two. I retired from teaching high school in 2009 after beginning my teaching career a little late in life at age fifty. Prior to entering education, I worked in government contracting as a technical writer on big-budget weapons systems like Trident nuclear submarines. A different kind of writing that helped me hone my craft…and it came in handy!
Since I can remember, mysteries have appealed to me. As a young woman, I was drawn in by stories like those from the television series Police Woman starring Angie Dickinson, and I religiously watch Murder She Wrote…so much so that my oldest son gave me the nickname "Murder She Hopes!" Now that I'm retired and have time, I let my imagination run wild, and my daily life provides me with writing material aplenty.
My work reflects an exaggeration of my daily routine in my tiny Connecticut town. That's where many of my stories are set and roll out before my mind's eye to be put to paper. The mundane becomes fantastic when you consider what may happen as the day twists and turns. Where was that woman heading so quickly, and why was her face covered in large dark Jackie O glasses? I don't know, but we can find out together in the pages of my stories.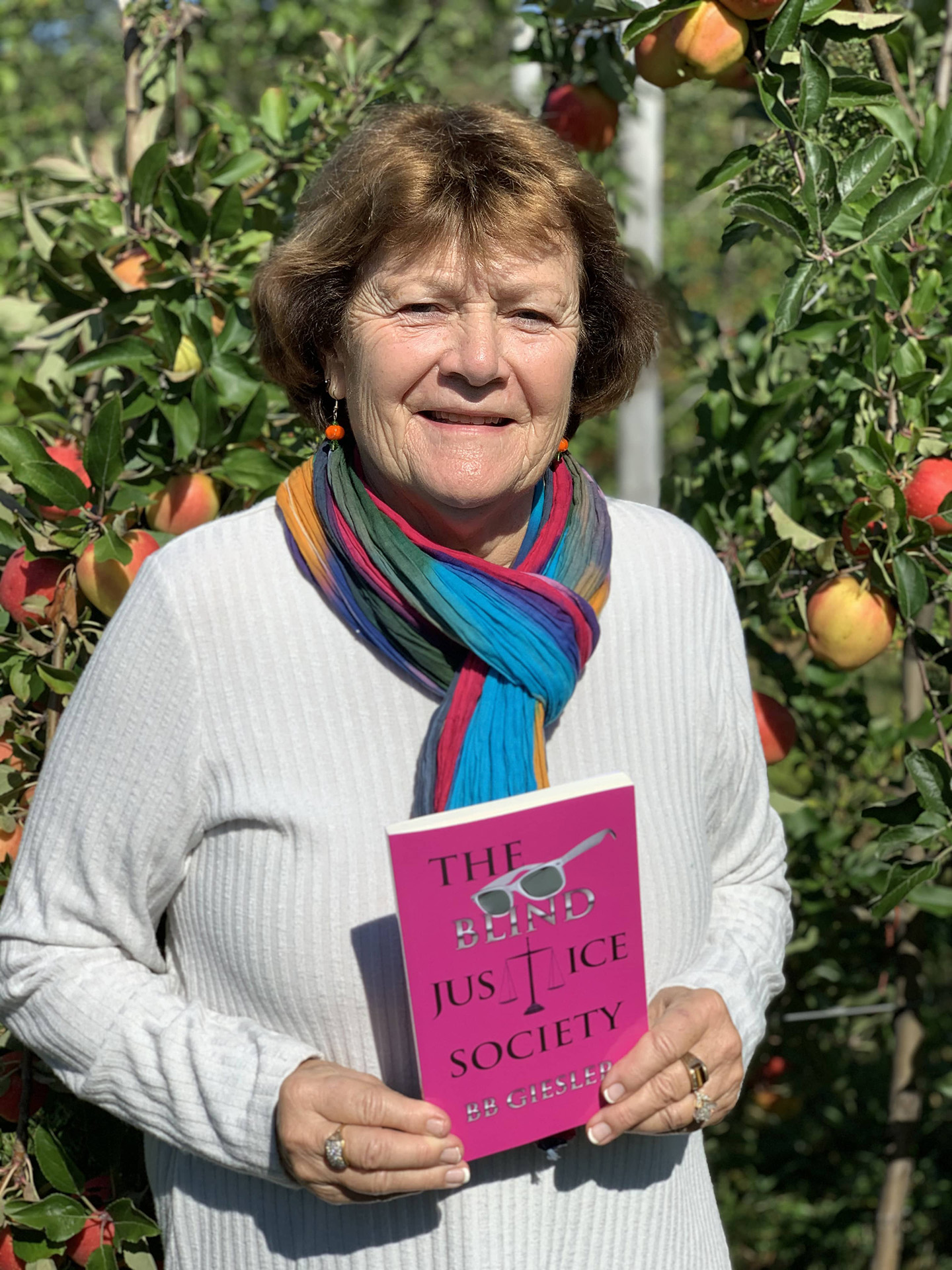 Simply walking through my quiet neighborhood in the company of my two dogs and observing something unexpected catalyzes an idea that I can't get out of my head! I hold those ideas close, and over time I play with them until a first draft develops and spills out onto the page. Characters come to me when I'm driving and often in the solitude of swimming laps alongside the Navy base's sailors near my home. My late husband Bill retired from the U.S. Air Force, and my Dad retired from the U.S Navy, so I will always be a Military daughter and wife.
My husband, William, was diagnosed with stage-two pancreatic cancer shortly after I retired. During his chemo, I would read William my stories, and he would tell me what worked and what didn't…I miss that and him so much. William lost his battle with cancer the day after our wedding anniversary in 2016. He was not going to miss our day, and he kept his promise, as he always did. He passed in my arms, telling me not to cry. In that moment, I promised him that I would continue to write and that I would publish my book for him. So, with my first publication, I can say that I, too, have never broken a promise to him. This book is dedicated to my soulmate, William. I know he is with me every step of this journey.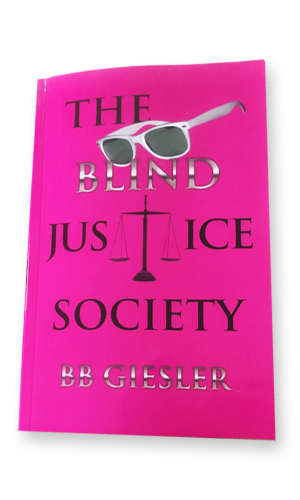 The Blind Justice Society